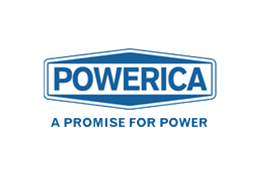 Our global WIND O&M hub has been strengthened by Powerica - the first wind asset owner from India to join O2O WIND
S Saravanan, Sr. General Manager - Wind Operation & IT at Powerica Ltd explains their O&M Strategy and objectives for O2O WIND as follows:
Our O&M Strategy
Our strategy is to have high-performance wind farms with recent technology implemented. Very much focus on 3 Ms (Make More MW) agenda and having high competent in-house technical team to manage the wind farm in concurrence with OEMs.

Ensuring the equipment safety and extending of assets operation life of 25 years without any deterioration of assets operational efficiency. Ensuring complete Hand Over Take Over (HOTO) process of assets from construction phase without any quality deviation.

Our main focus is to achieve high safe wind farms in the wind industry. Implementing world-class technology in asset management like predictive maintenance, CMS etc. Ensuring OEMs service excellence in our wind farm towards higher generatability
Our objective for o2owind International
To have the opportunity to share & gain Operational and Maintenance experience at a global level with other wind farm owners, specific problems and possible solutions for these problems, both to get a better basis for evaluations of turbines and turbine suppliers for procurement.

Share knowledge and experiences in order to resolve common problems and enact effective AEP enhancements.

And also as we are the first wind farm owner to participate from India, this will be an excellent opportunity to have global exposure

I look forward to meeting excellent and very knowledgeable people in the forum. Strongly believe collaboration is always better to handle the entire situation alone.
To learn more about Powerica, please click here.