View a video introduction for how owners from 6 continents found a new way to approach wind farm operations
Top management pitch with a long tail of quotes from your peers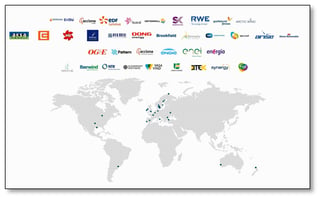 If you prefer to download a PDF to have a shorter summary of what we do please click here. The first four pages includes hard info about and the remaining pages address various members reasons to join O2O Wind International.
Our 6 ways of collaboration - included in our packages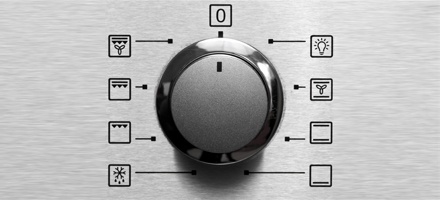 1. OUR COLLABORATION PLATFORM
One year access to O2O WIND's Collaboration platform. Our community is based on a digital platform that is built for collaboration. Here we post and develop challenges. Collaborate with other O&M professionals exclusively working for other wind asset owners all owner the world, connected at O2O Wind International, accessible by smartphone, tablet or PC.
2. OUR MESSAGING APP
As a complement to the collaboration platform we have added a messaging app as a faster, less formal and more mobile friendly channel for daily operational chit-chat. Instant and fast messaging with peers in 5 continents.
3. MONTHLY WEBINARS
Based on what is most relevant for our members we choose different topics to be discussed in-depth in a webinar each month. Each webinar is introduced by a member. In average we host 50 persons from 35 companies from 15-20 countries from 4-5 continents. Learn more here.
4. PHYSICAL MEETINGS
Meet your peers in real life. Meet your peers at our annual meeting: Owners Roundtable – WIND or at another specifically organised meeting – all at self costs for our members. Learn more here.
5. WIKIS
At certain steps during your asset's lifetime there are certain milestones where a well built checklist is very helpful. Therefore we are building common wikis to avoid common painful experiences. View example here.
6. INSIDE THE HEAD OF "THE HEADS OF OPERATIONS"
The Heads of Operations at O2O WIND operate 20 % of all the wind turbines in the world. They are extremly busy. Therefore we have invented a smooth set-up were they only invest 5 hours a year to be updated on what goes on: Inside the head of the Heads of Operations. Learn more here.
Our User Groups
To make our collaboration faster and more accurate we have added turbine specific user groups and user groups dealing with specifically challeging O&M topics
Based on our members common portfolio of wind turbines we have 10 different turbine specific user groups explained here:
To know more please click image below:

Initiated by our members we have three user groups that are focusing on specifically challenging topics within wind farm operations (click image to know more):

What will you find when becoming a member?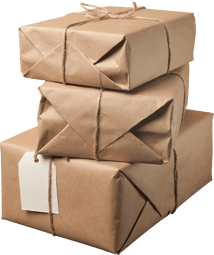 You will be able to explore all owner-to-owner collaboration that has been going on since the 21st of October 2014 when our Founding Partners gathered at the head quarters of Acciona Energia in Madrid to launch O2O WIND International.
Challenges - Page up and page down
All posted challenge are to be found intact with all discussions that they have triggered. Each page of Challenges, as we call them, has a long list with the head line given by the wind turbine owner, who posted the challenge. Then at the bottom of these pages you can click to the next full page of challenges, and the next, and the next. Please note that all challenges has been written only by wind turbine owner employees who, based on a real problem, have reached out to their peers, looking for a way forward. Explore hundreds of challenges that has been posted and discussed at O2O WIND.
Example: Find a selection of Challenges posted and discussed at O2O WIND - click here
Webinars - Just click to make them come alive
All webinars that we have had are recorded to be found at O2O WIND just waiting for your click - please find complete list here.
Its mandatory to share your top challenge within the given topic for each webinar. This gives us a good and most relevant agenda for our meeting.
Furthermore we also use these challenges to create a survey so that you will have direct input from your peers on the challenge that you shared, please view example here.
User profiles – learn to know your new friends
Explore the user profiles of your new friends either by reading them in whole or by filter on 1) from which specific turbine models they have operational experiences, 2) from which specific operational conditions they have operational experiences, 3) which specific components they are interested in or which various skills within wind farm operations that they have.
Search – it will grab everything
When building the digital platform for our community a strong global search function was a main priority. Just give a name for what it is that you are thinking about when trying to fall a sleep and go through the results. Maybe you solved your problem already there. Search goes through all discussions, all profiles, all Wikis and all files.
Pricing
Our pricing is based on MW of wind in operations. This means that as a member of O2O WIND you are able to bring onboard an unlimited number of users. The pricing for > 1 GW companies works little different and is easier to explain over the phone, see contact details below.
MW based pricing:
<30 MW of wind in operations, annual fee: 3 980 €
31-50 MW of wind in operations, annual fee: 4 980 €
51-100 MW of wind in operations, annual fee: 6 480 €
101-200 MW of wind in operations, annual fee: 7 980 €
201-500 MW of wind in operations, annual fee: 8 980 €
501-1000 MW of wind in operations, annual fee: 9 980 €
>1000 MW of wind in operations, annual fee: from 11 500 €
Qualify to join
With consent from our members we are aloud to view the actual collaboration, live, under the following three conditions:
O2O WIND staff will guide during the live viewing but the guest will not be allowed access to the platform on their own.
The guest will not tell third party what was viewed on the platform. The most simple version of an NDA is applied.
It will only be shown to wind turbine owners who also fulfill our members condition. In short, this means only wind turbine owners who does not view other wind turbine owners as potential customers - within wind farm operations.
Initially in our meeting we will ensure that these conditions are met and their after we logon to the actual platform to view directly what our members view.
Find a suitable time below:
If you wish you are also welcome to just send me a traditional email at marten@o2owind.com or even more old school, give me a call at +46-760-21 71 77. To contact us by post: O2O WIND International, Geijersgatan 12, 411 34 Göteborg, Sweden.
Kind Regards
Mårten Nilsson, Head of Collaborations at O2O WIND International,