2nd meeting - to be held on the 11th of November. Time in your timezone is found below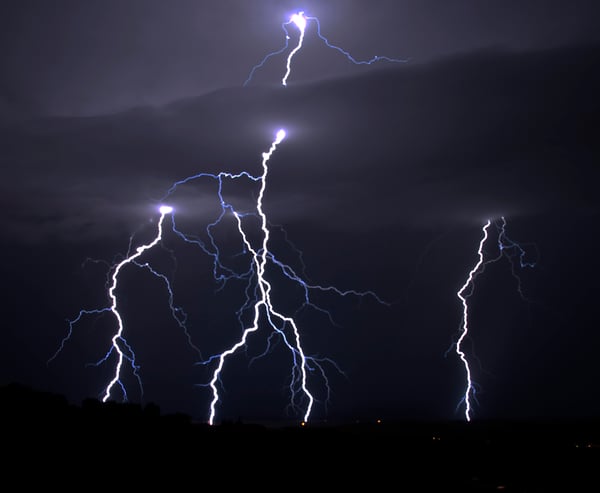 On the 26th of April, we had our first meeting on this topic. At that meeting, the participants wanted a second meeting and between now and then some of these participants have asked when we could arrange the second meeting. The answer is the 11th of November.
Our discussions
In April we discussed how owners of the Vestas V126 & V136 turbines are experiencing flashover between the lightning conductor cable and the cross-directional carbon fleece and how this can create severe damages and a catastrophic failure due to structural collapse.
Among the V126 & V136 owners, we had very technical discussions including the following concerns:
LPS-2 is not electrically bonded to the other system conducting elements
The low current carrying capacity of the down conductor
Low insulate properties of the cables
Routed along with the blade shell, close to CFC elements
Purpose of the meeting on the 11th of November
Apparently, the topic hasn't been solved and V126 and V136 are keen to arrange a second meeting. The purpose is then to continue the discussion.
Time in your timezone
11th of November. Duration: 1 hour. Starts at: GMT -7: Calgary, Salt Lake City, Mexico City at 9 am; GMT - 6: Chicago, Houston at 10 am; GMT - 5 Toronto, New York, Miami at 11 am; GMT-4 - Buenos Aires, Rio de Janeiro at 12 am. GMT: London, Dublin, Lisbon at 3 pm; GMT +1: Copenhagen, Hamburg, Madrid at 4 pm; GMT+2 - Istanbul at 6 pm; GMT + 4,5: Mumbai 20:30; GMT +6 Bangkok at 10 pm: GMT +8: Perth at 10 pm; GMT +10: Sydney, Melbourne at midnight.
Vestas V126 & V136 owners are invited to share experience
These observations are of great concern for V126 & V136 owners and we would like to develop collective knowledge on this topic among the owners of these turbines.
If you wish to participate you need to be an owner of Vestas V126-V136. You also need to share a signed copy of our NDA found at this link. Please print, sign, scan and send back a signed NDA to marten@o2owind.com. Please note that we want a signed NDA from each individual.
Furthermore, we want you to register and share some initial information on this topic below.